edit
Suggest an edit
Call
Call (509) 493-2266
Directions
Get directions to this
location on Google Maps.
Website
Open website
in new tab.
Share
Share this business
on social media.
About
About McCoy-Holliston Insurance
McCoy-Holliston Insurance
Additional info
Keith McCoy recognized that people in the local area were seeking insurance products and wanted easy access to a friendly, knowledgeable, insurance professional. In March 1946, he began selling insurance under the name "Keith McCoy Agency." Keith opened for business in the Cameo Building on Jewett Boulevard of White Salmon, Washington.
In 1957, Doug Holliston joined Keith at the agency. Together they served the region with their primary goal to provide outstanding customer service. Steady growth prompted a move into the Town and Country Square in 1962, and in 1968 the Keith McCoy Agency officially became known as McCoy-Holliston Insurance, Incorporated.
From the principal founders to the present day team one thing remains constant since 1946; the special attention paid to the needs, requirements, and details of our clients. Dedication to the customer is why McCoy-Holliston Insurance has grown into one of the leading insurance agencies in the area.
Photos
x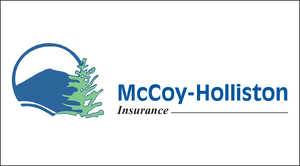 Ads
codeEmbed